If you have Marketing online Certifications you will have more professional credibility.
Some Certifications let you put their logo on your website, profile, Linkedin, etc…
Having a Certification badge on your LinkedIn profile gets you 6x the average profile views of someone without the badge.
Also the Certifications help you to appear in their Directories so that your potential customers could find you as a professional working for himself or a company
Here you have some examples of the Certifications:
Google Partners
Google partner certification program, providing AdWords qualifications to individuals and agencies that pass Google's exams. To become AdWords certified, you'll need to pass the AdWords Fundamentals exam and one of the other Advanced AdWords exams. e.g. Search Advertising, Display Advertising, Video Advertising, Shopping Advertising, Mobile Advertising. The overall certifications consist of the 7 essential exams to certified as a Google Partner Professional:
Google AdWords Fundamentals
Google Search Advertising
Google Display Advertising (GDN – Google Display Network)
Google Video Advertising
Google Shopping Advertising
Google Mobile Advertising
Google Analytics Certification (GAIQ – Google Analytics Individual Qualification)
Visit the Google Partners Portal here.
Individual Certification and acreditations
Google Partner Premier Insignia
Agency Directory of Google Partner
Hubspot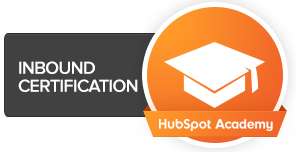 Hootsuite
Social media consultants Directory
Microsoft – Bing Ads
Profesional individual acreditation
Partner directory de Bing Ads Accredited Professional
Woorank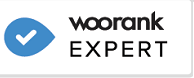 DoubleClick
DoubleClick by Google is another prominent ad products. DoubleClick Digital Marketing (DDM) is an integrated ad-technology platform that enables agencies and advertisers to more effectively create, manage and grow high-impact digital marketing campaigns. Our questions and answers include:
Google Analytics Premium Fundamentals Quiz
DoubleClick Search Fundamentals Exam (DS)
DoubleClick AdX for Buyers Fundamentals Exam (ADX)
DoubleClick Campaign Manager Fundamentals Exam (DCM)
DoubleClick Rich Media Fundamentals Exam (DRM)
DoubleClick Bid Manager Fundamentals Exam (DBM)
DoubleClick Bid Manager Mobile Fundamentals Exam (DBM Mobile)
DoubleClick Bid Manager TrueView Fundamentals Exam (DBM TrueView)
DoubleClick Dynamic Creative for Media Agencies Exam (DDC)
Visit the DoubleClick Certification Programs here.
DoubleClick Studio
DoubleClick Studio is a program that demonstrates a user's knowledge and skills in DoubleClick Studio by passing an online exam. It distinguishes them as highly skilled in creating innovative, inventive and high-performing Rich Media ads. It's also a tool used to create rich media ads that are trafficked through DoubleClick for Advertisers (DFA) and DoubleClick for Publishers (DFP). There are 3 types of certification within the Studio Certification Program and it consists of 7 individual exams:
Core Studio Certification – A qualification that demonstrates your knowledge and skills to build high quality rich media ads within DoubleClick Studio that function as intended when displayed by the DoubleClick ad server.
QA Certification – A qualification that demonstrates your knowledge and skills to determine the quality assurance of a rich media ad built within DoubleClick Studio.
Badges Certification – A qualification that demonstrates a user's knowledge and skills in a specific field in addition to Core Studio Certification.
Core Certification Exams for HTML 5
QA Certification Exam
Custom Lightbox Badge Exam
Dynamic Creative Badge Exam
YouTube Masthead Badge Exam
VPAID Badge Exam
Google Web Designer Fundamentals Exam
Visit the Studio Certification Program here.